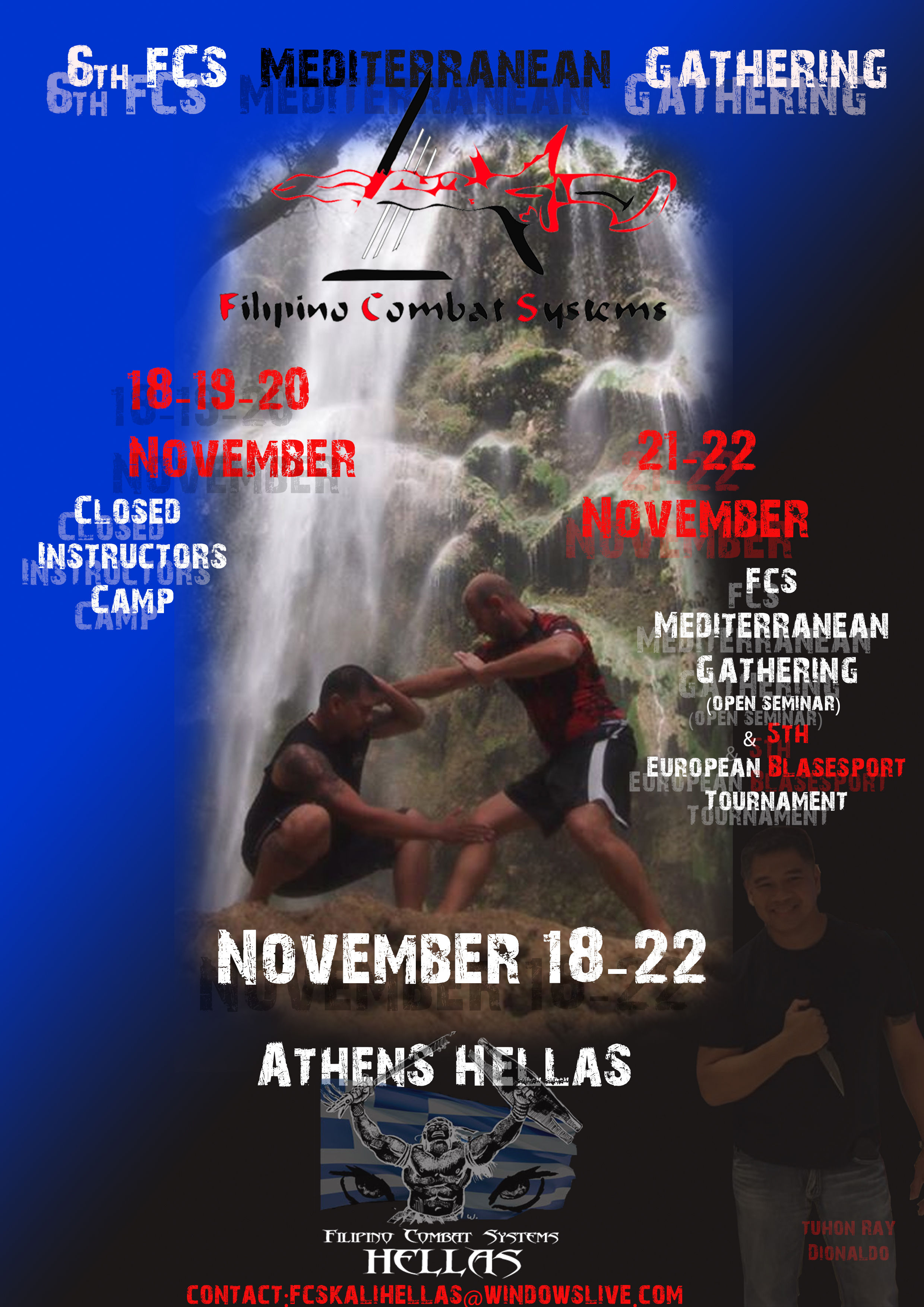 Dear Fcs Colleagues and Friends,
We would Like to invite you to the 6th FCS Mediterranean Gathering of 2015, which this year will take place in Athens at November 21. Before that, the 1st closed Instructors training Camp is also going to take place and after the Gathering ,at Sunday 22, the 5th European Bladesport Tournament.
We would be happy and honored to see you again or meet you for the first time, to have fun and get trained under the guidance of Tuhon Ray. The next days we will post all the information you need and if you are interested to participate feel free to contact us via email or facebook.
Gumagalang
FCS Kali Hellas