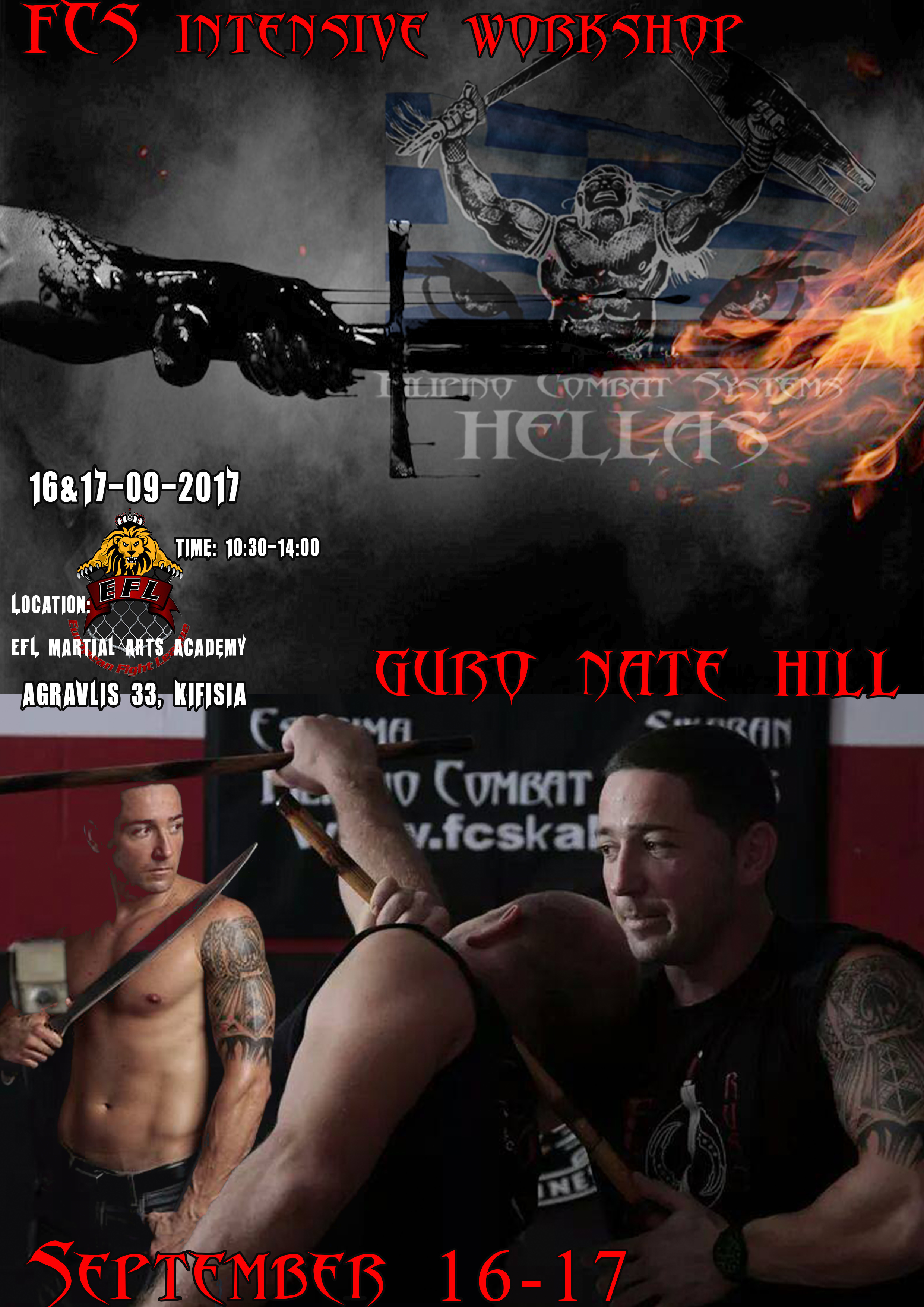 One week for the first Intensive Seminar of Fcs Kali Hellas for 2017-2018.
Η νέα χρονιά ξεκινάει δυναμικά, με έναν απο τους καλύτερους υψηλόβαθμους εκπαιδευτές του FCS Kali τον GURO NATE HILL για πρώτη φορά στην Ελλάδα. 16-17 Σεπτεμβρίου σε ενα πολυ δυνατο σαββατοκυριακο γεματο προπονηση πανω σε προχωρημένη ύλη στο FCS και οχι μονο.
Το Intensive Workshop ειναι το πρωτο σεμιναριο ,απο τη σειρα εκδηλωσεων και σεμιναριων που θα διεξαχθουν απο την ομαδα του FCS KALI Hellas για τη σεζον 2017-2018.
The new year starts with an intensive FCS workshop with one of FCS Kali's best high ranked instructors, GURO NATE HILL. 16 & 17 of September Guro Nate for the first time in Hellas. We expect a very strong weekend full-time training on FCS advanced material and not only.
The FCS Intensive Workshop is the first seminar of a series of events and seminars to be held by FCS KALI Hellas for the 2017-2018 season.